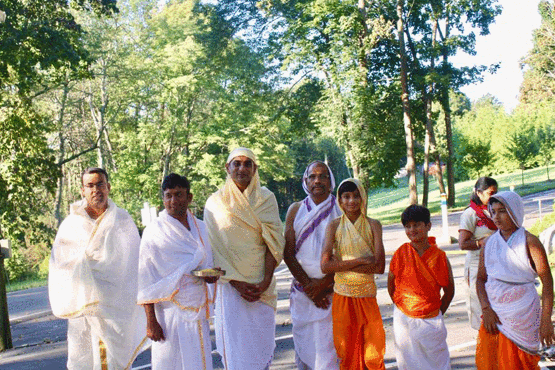 Dear Dharmabandhus…..
Jai Jinendra!!
Our "Annual Gathering" will be conducted to commemorate the second anniversary of Jain Vidya Peeth (JVP) Foundation on Sunday, June 9th @ 2 PM. We, would like to humbly invite you & your family to be part of the celebration & experience our hospitality.
JVP is a humble contribution to the Teachings & Learnings of Jainism.
JVP's Intention : To nurture Digambar Jain culture & traditions by providing an educated platform to discuss and understand Jainism from it's core via "Paathshala for children" & "Swadhyay for adults.
JVP's Aspiration : To serve Digambar Jain community & generation/s to come by establishing "Digambar Jain Temple" in East Pennsylvania area AND to bring a real, lasting unity among all Jains in North America !!
As always, THANK YOU in advance for your support and participation. Looking forward to see you all at our Annual Gathering.
Program Schedule : 2:00 – 6:00 PM
2:00 – 2:30 WELCOME:
Socialize, Snacks, Tea/Coffee
2:30 – 2:45 Introduction & Recap:
Deep Prajwalan & Mangalacharan
2:45 – 5:15 Cultural Programs:
Skit, Dance & Fancy Dress
5:15 – 5:30 JVP's Journey:
Where were we – now – would like to be.
5:30 – 6:00 Paathshala Kids
Awards Felicitation
∼ 6:00 Swami Vatsalya
(Dinner) starts
Event Details:

Date: Sunday, June 9th
Time: 2:00 – 6:00 PM
Venue: Hari Om Yoga Center
Address: 348 Boot Rd, Downingtown, PA 19335

RSVP HERE
(BY JUNE 02ND)
We encourage all of you to bring your Children to be part of this Annual event and be present to motivate our young Pathshala kids during the Cultural Program !